Has Edward figured out the truth about the mysterious I.S. Carnelian? The 8th chapter of
contains the answer.
Summary: "A man struggling to escape from the darkness, and a woman who thinks she doesn't deserve the light. How will an ice sculpture affect their lives?" AU with vampires.
Each chapter has its own image.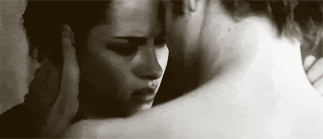 This chapter's kiss
Pilgrim at Sea, by Par Lagerkvist - the book plays a role in the chapter
Worthington Glacier, near Valdez -- Bella goes there often
Worthington Glacier
The story is due to be updated in two weeks.

Thanks for reading! Reviewers get a poem.