Are you ready for
The Shadow
? Release:
February 2, 2016
.
The Florentine, #2
Previously...
Don't miss it because... [review by Raum]
In The Raven, Sylvain Reynard introduced Raven and William and made us follow the slow building of their relationship.
When a special bond is blossoming between two people, they need quality time to get to know each other. Raven and William had that in The Raven, where they had also some (needed) time apart. If you have read the book you know how those weeks apart represented an important opportunity to make a better choice on what they wanted from each other - on what they were willing to give and accept.
In this new novel, the skilled pen of Sylvain Reynard describes the way two lovers, together, get to know themselves and the world around them better.
William and Raven, as a couple, deal with people they love and with those who hurt them, both nowadays and in the past. I deeply enjoy the way they bare their souls to each other, chapter by chapter, opening up in a way they had never experienced before.
Is The Shadow just a (good) love story? It is not.
I have followed SR since his first stories, and for sure he has many talents. In The Shadow, he shows new ones: the author of Gabriel's Inferno has a very skilled pen also when political schemes and strong, furious fights become a fundamental (and very compelling) part of the plot. Who would have thought that SR had a Machiavellian side in his writing?
If you want to know more about Machiavelli and his works, that are among Italy's most brilliant classics, you should read The Shadow. If you want to meet a secret side of him, SR's newest novel will surprise you.
Once again, SR offers Florence at its finest in his books. This time, you will dream about visiting the church of Santa Maria Novella to find out who is the mysterious character portrayed over there...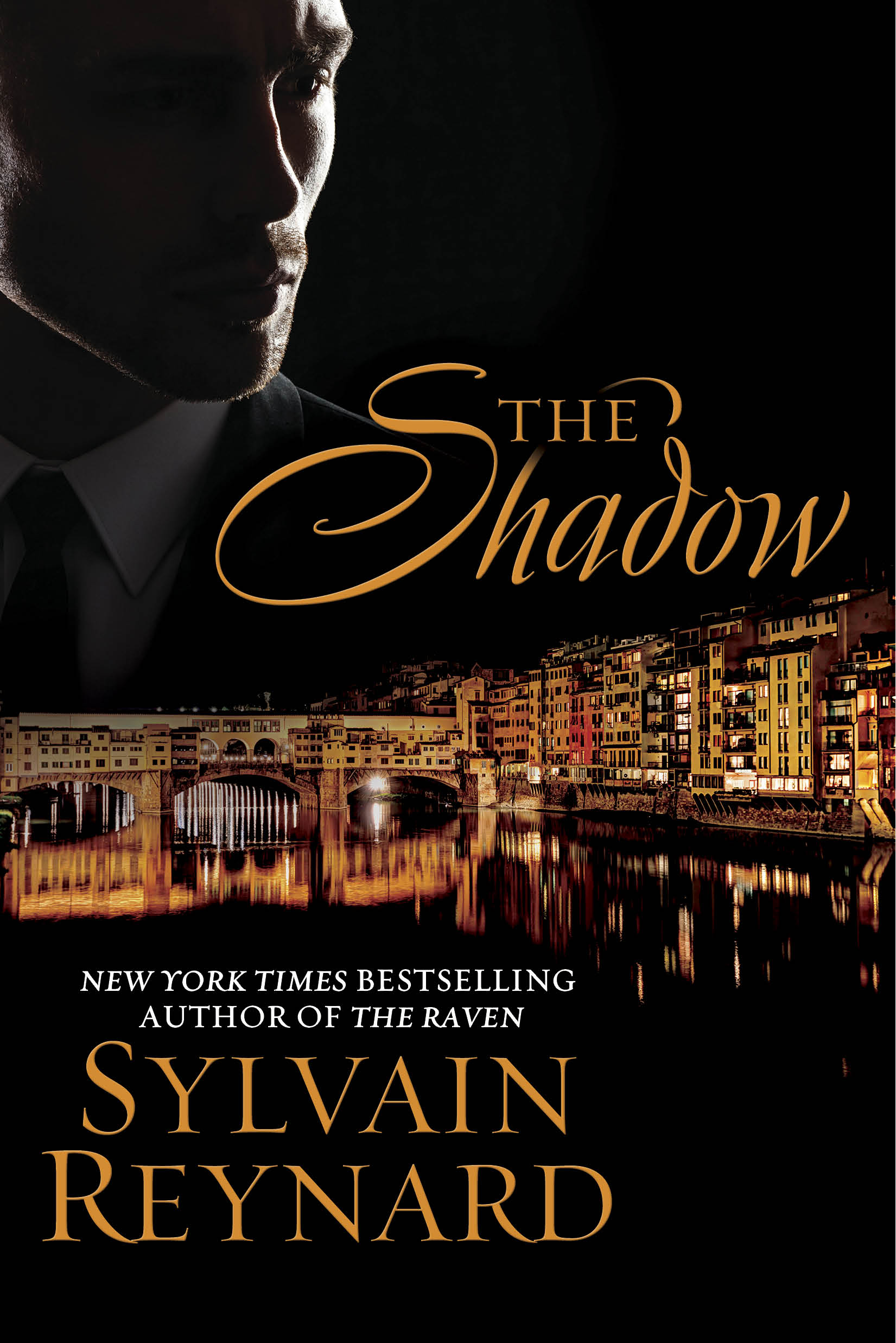 Official Synopsis
Raven Wood's vampyre prince has returned, pledging his love and promising justice for every wrong done to her. In the wake of their reunion, Raven is faced with a terrible decision—allow the Prince to wreak vengeance against the demons of her past, or persuade him to stay his hand. But there is far more at stake than Raven's heart…
A shadow has fallen over the city of Florence. Ispettor Batelli will not rest until he uncovers Raven's connection to the theft of the priceless art from the Uffizi Gallery. And while the Prince hunts a traitor who sabotages him at every turn, he finds himself the target of the vampyres' mortal enemy.
As he wages a war on two fronts, he will need to keep his love for Raven secret, or risk exposing his greatest weakness…