Brooke Williams is the author of Mamarazzi. Today she'll talk about some reasons why you may choose to read the books you read.
"Read Mamarazzi If..."
There are many reasons why you may choose to read the books you read. Time is limited, you can only ready so many, right? Now that you've seen the Mamarazzi

cover

and perhaps have even read

the book's blurb

, you might be wondering whether or not it is the book for you to dive into at the moment. I hope the answer is 'yes,' but I'm biased and can't provide the answer for you. What I CAN do, though, is give you a few facts about the book so you can make an informed decision yourself! You should read Mamarazzi if…
-You enjoy light-hearted books
This novel was written with a romantic comedy slant. One of the main characters gets drenched with water often in purely accidental manners. If you want something to make you smile that also makes you feel lighter once you put it down, this might be a good read for you.
-You are looking for a clean romance read
Not all romances are created equal and there are many different genres within the romance genre itself. This novel is a completely clean, and yet still a romantic read. There's no bad language and nothing in the book that will make you blush. You can read it in front of anyone and out loud to anyone with no fear!
-You are between the ages of 12-99+
Mamarazzi is a great read for any age group. Since it is a clean read, it's perfect for teenagers, but it's also fun for adults. It might be a book to read with a variety of people at the same time so you can enjoy discussing it. Come one come all, Mamarazzi spans the generations!
-You want to read something quick
Mamarazzi is not a huge, intimidating book. The characters are easy to get to know and the book ticks along quickly. If you want a good weekend read, grab this book and get to it!
-You've wondered what the grass is like on the other side of the fence
With all the fun and romance aside, Mamarazzi, at its core, is about whether or not the grass is greener on the other side of the fence. I don't know many people who haven't wondered what life is like for others and perhaps even wished to trade places. That exact thing happens to the main character. She spends all her time examining the other side…and then finds herself ON it! See what happens next and then question whether or not you want to step over to the other side of the fence in your life!
-You want to get away from everyday life
Mamarazzi is not a deep book that will cause your head to hurt from all the thinking you are doing. It is simply an escape from your everyday life. You deserve a break from the daily grind. I hope this book fills the gap and allows you to get away from it all for a few hours.
Thank you in advance for your careful consideration. For those of you who choose to say "yes" to Mamarazzi, I hope you enjoy reading it as much as I enjoyed writing it!
Mamarazzi
By Brooke Williams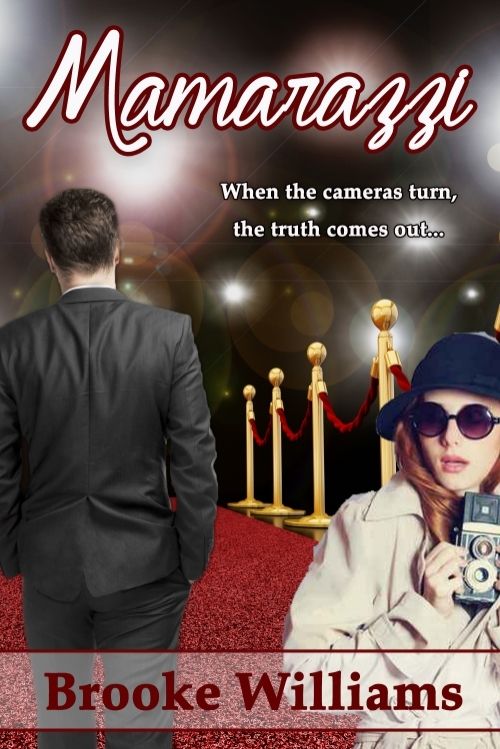 Join the Sept. 15th Release Day Party on Facebook
HERE
Enjoy giveaways with a dozen different authors!
Danica Bennett isn't sure what she hates more...her job or the fact that she's good at it. As one of the many Hollywood paparazzi, she lives her life incognito and sneaks around trying to get the best shot of the latest star. When she is mistaken for an extra on a new, up and coming TV show, her own star rises and she becomes the one being photographed. Add that to the fact that she's falling for her co-star, Eliot Lane, and Danica is in a whole heap of trouble.
Add "Mamarazzi" to your Goodreads list
HERE
About the Author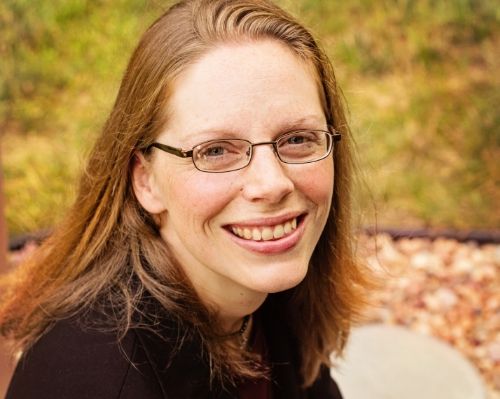 Brooke Williams
writes in a sleep-deprived state while her daughters nap. Her romantic comedy is best read in the same state. Brooke has twelve years of radio in her background, both behind the scenes and on the air. She was also a television traffic reporter for a short time despite the fact that she could care less about hair and make-up. Today, Brooke stays at home with her daughters and works as a freelance writer for a variety of companies. When she isn't working for paying clients, she makes things up, which results in books like
Accept this Dandelion
. Brooke is also the author of
Accept this Dandelion
,
Wrong Place, Right Time
,
Someone Always Loved You
,
Beyond the Bars
. She looks forward to her first children's book release
Baby Sheep Gets a Haircut
in June 2016. Brooke and her husband Sean have been married since 2002 and have two beautiful daughters, Kaelyn (6) and Sadie (2).
Connect with Brooke:
Note from the Author on the book's inspiration:
I've always been fascinated by the Hollywood life and the idea that "they" are different from "us." The idea for Mamarazzi has been with me for a long time. I'm not even exactly sure when I came up with it, but in college, I had a screenwriting class and I had to write a portion of a screenplay. I wrote "Paparazzi," which was the same general idea only with a male lead character. When I began writing romantic comedy, the idea came back to me and I decided to chance the main character to a female and call it "Mamarazzi." I even had a naming contest so that facebook fans and blog readers could name the characters in the book. Every character in the novel is reader named and approved! Overall, I wanted to examine what happens when you take someone from one side of the fence and plop them on the other side. In the end, famous or not, we're all just people. And in this book, they all have secrets...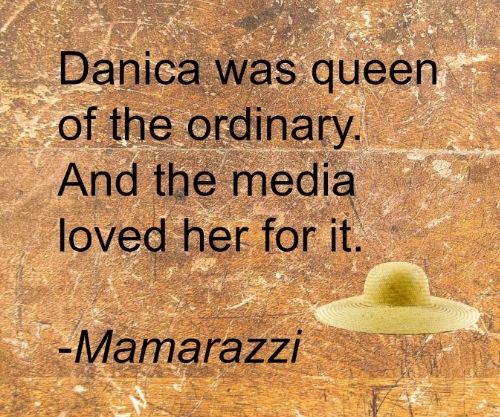 And next from Brooke Williams....
Dandelions on the Road
releases November 5, 2015...
pre-order today by clicking below
Dandelions on the Road (Dandelion Series Book 2)